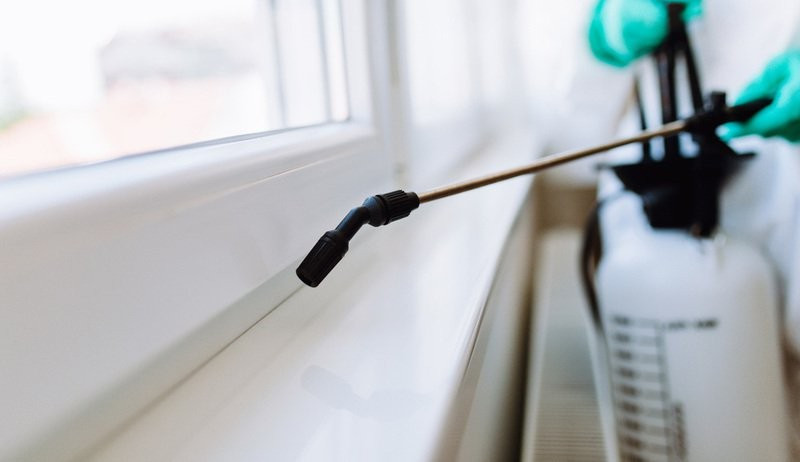 Quality Pest Control Services
About Stephenson Pest Control
NC License 1801PW
Monday - Friday 8am-5pm
contactus@stephensonpestcontrol.com

.
70 Main St.
Canton, NC 28716
828-421-0845
Mark Stephenson has over 30 years of experience in the Pest Control industry, specializing in protecting your home or business against common pests. In addition to pest control, we also offer Mosquito control, Termite protection, Moisture control, and other miscellaneous services. Our main goal is to provide environmentally responsible pest services, combined with an integrated pest control management plan. At Stephenson Pest Control we strive to bring value and quality service to each customer.
Stephenson Pest Control is the name trusted for pest control services in and around Waynesville and Canton, NC. This family-owned and operated company was established to provide honest and quality pest control services to the people living in the Western North Carolina area. Our reputation has garnered us with a focal point for providing dependable, cost-effective pest control services to residential and commercial customers around the area.
We are fully licensed and insured, offering free pest inspections with free estimates, so there is no need to feel obligated when inquiring about our pest services. In addition to the pest control services highlighted on the services offered page, our company prides itself in maintaining professionalism throughout the entire process of treating your home or business.

Stephenson Pest Control looks forward to providing Pest Control Services to the following areas in Western North Carolina. These local areas within Haywood County include Waynesville, Canton, Clyde and Maggie Valley. Other local counties our pest control technicians service are Jackson County, Swain County, Macon County, and Buncombe County. We look forward to providing your home or business with a quality pest service backed with over 28 years of experience. Our work is always guaranteed to go above and beyond pest control service expectations.
Contact Us Today for more information on our Pest Control Services.
We are a full service pest control company located in the beautiful mountains of Western North Carolina, with our main office located in Canton, NC. Stephenson Pest Control was founded on the principles of providing quality, compassionate pest control services to Western North Carolina residents. We understand the problems of pest control and look to establish a common sense game plan to eradicate the pest problem within your home or business. Our pest control technicians are highly trained and ready to handle all your pest control needs. CONTACT US today for your free pest control inspection!